BANNER PRINTING COMPANY, INC.
Thank you for visiting the printing section of our web site.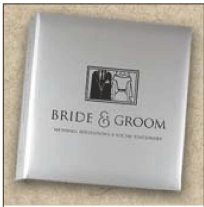 We offer general commercial printing at our facility in Belzoni, Mississippi
providing you with items such as envelopes, letterhead, business cards,
general business form printing, whether it is a single sheet form or multiple sheet carbonless sets,
tickets, invoices, statements, flyers, statement stuffers, labels, post cards, etc.

We can use your camera-ready original or custom typeset your form from a rough draft.
Shop for all your Wedding & Party Invitations, Napkins, Matchbooks, Thank You Notes, Calling Cards, Birth Announcements, etc. online from the comfort of your computer. Heck, we don't even care if you shop in your PJ's. Click on our catalog and thanks for shopping with us.
If it's ink on paper, we can help you with it!
We keep approximately 20 colors of paper in stock at all times including white, pastel and fluorescent colors.
Laser and Pin-Feed Checks
We offer competitive pricing on Laser and Pin-feed software compatible checks.
Your cost with us is almost always lower with us than if ordered through the bank.
We also stock envelopes in many sizes.
#10 Business envelopes (regular & window)
6 3/4 Business envelopes (regular & window)
Clasp envelopes in many sizes from 6 x 9 to 12 1/2 x 15 1/2
Policy & Catalog envelopes
BANNER PRINTING COMPANY, INC.
115 E. JACKSON STREET - P.O. BOX 610
BELZONI, MISSISSIPPI 39038
Phone 662-247-3373, Fax 662-247-3372